Niagara Moving Company Offers Cost-Effective Local Moving in St. Catharines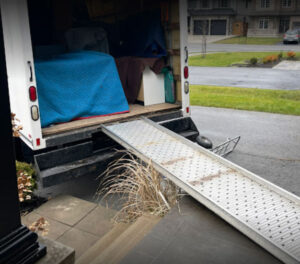 At Niagara Moving Company, we deliver the individual attention that other providers of local moving fail to offer for whatsoever reason. Our short-haul relocation solutions are precision-tailored to your budget as well as your requirements. We also provide a comprehensive array of packing services, including secure crating, fragile-only packing, and bulky-article packing. Our crew will unpack your items following their arrival and reassemble/reinstall them as per your instructions.
We provide surprisingly affordable storage as well in case you are looking for a guarded warehouse facility during relocation. You can come across our storage buildings in numerous strategic locations across St. Catharines boasting state-of-the-art surveillance systems. In sharp contrast to the rest of the local movers in the market, you may call us anytime for relocation assistance.
Niagara Moving Company Provides Affordable Local Moving in St. Catharines
Feel free to relocate to your new house or office in a month, week, or whenever you are ready—you have complete control over the moving schedule. You can do everything on your own or may seek help from us concerning packing as well as loading your goods. However, do keep in mind that labor charges are not included in the price estimate in case you choose to opt for the latter alternative.
Are you planning to sell your countryside estate and relocate to a city condominium anytime soon? We provide ample storage space for everything that you may wish to carry with you during relocation and have an entire team of security professionals to guard the entire facility. Do not hesitate to leave your belongings in our warehouse for as many days as you may require.
We provide local moving support for businesses as well as homeowners for a nominal sum of money and take great pride in having the provision of an upfront written quotation. All you need to do is give us a call and share your relocation requirements over the phone with any of our local moving consultants.