Hire Niagara Moving Company for Same-Day Senior Moving in St. Catharines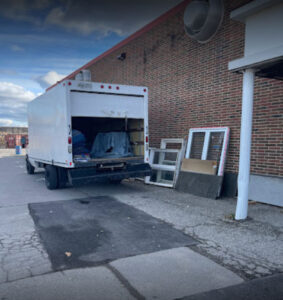 Whether you or your loved one is downsizing or moving into a senior living facility, we appreciate that this is likely a stressful and emotional time. We know that you and your family are going through some big changes. We will work hard to make sure you are totally comfortable, working on a schedule that suits you.
At Niagara Moving Company, we are proud of the high standards by which we serve our clients. We will always treat your belongings with great care—we understand these items are not just stuff and they embody your family's lifetime of memories. Our friendly movers will move you with their hard work and genuine smiles.
Rope in Niagara Moving Company for Hassle-Free Senior Moving in St. Catharines
To get started with your relocation estimate, contact us online or give us a call today! Let us assist you with senior moving! 
If you are moving into a retirement community, we will contact them for you to ensure we follow all the rules and procedures for moving into your new home. This helps us ensure that your move is as seamless as possible, so you can get settled in right away.
Our friendly, uniformed movers are trained to help in every way. We offer many different moving services, and are happy to help our clients with:
Moving
Packing
Unpacking
Storage consultation
Antiques
Framed art packing
Loading portable storage containers
Boxing specialty items
Rearranging furniture
Whether you need us to help you rearrange your home or pack and move you across town, you can count on us to help you with a smile.