We strive to make your move a success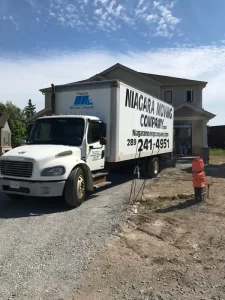 Making plans to relocate to Welland? It is important to get hold of the finest moving quotes from Canadian transporters. And if you are looking for a reliable and expert moving company in Welland, you have come to the right place. You'll be astonished at how reasonably priced a relocation with Niagara Moving Company can be.
We are committed to assisting you in locating trustworthy and dependable moving services in Ontario, Canada. We are aware that migrating to Canada has particular problems for Canadians, such as those related to geography, climate, transportation, and customs laws. Let us relieve some of the stress from your relocation by connecting you with one of our certified and insured moving company partners. Your move is a significant time of transition. Trust us because we care about your move. 
What makes us different from other moving companies?
We are fully licensed as well as insured to handle all types of moving as well as the packing job. Moreover, before moving your valuables our team thoroughly inspects every item, wraps it properly, and then makes it ready for shifting. 
We take great pride in offering the best customer service in the business as expert movers. We will pay close attention to your worries and do everything in our power to resolve the current problem.
The client is the most significant component of our organization, and Niagara Moving Company has a great reputation.
When it comes to the delivery of assignments we are very much punctual. Because at Niagara Moving Company we believe that time is money, and we care for your valued time.
Get a free quote from us
Getting in touch with us means you can easily depend on our services at reasonable prices. We are expert movers in Welland, who strive to provide quality service to suit your budget and ease your worries.
Please give us a list of your inventory as well as specifics about the things you need to move in order for us to give you an accurate quote.